Monitoring
Learn how to use MyEnlighten software to monitor your Enphase system
Your installer will register your system with Enphase using the email address you provided to them during the sales process. There are no additional steps you need to take to activate MyEnlighten monitoring for your system, and the software is free for system owners. (If you have recently purchased a home with Enphase equipment already installed, please jump to Change of Ownership below.)
After your installer receives notice that you have permission to operate your solar system (PTO), your installer will power on your system. Most systems can be powered on remotely, but occasionally, installers may come out to your house again to power on your system.
After your system is powered on and has operated successfully for 24 hours, you will be sent your MyEnlighten login credentials. Your username is the email address you provided to your installer. You will be sent a temporary password that you will reset when you first log on.
Look for your Welcome Email in your spam or junk folder if you do not receive it within three days of system turn-on following PTO.
If you have deleted your welcome email, you can request a new password by visiting enlighten.enphaseenergy.com and clicking on the Forgot your password? link.
MyEnlighten is the software platform that you can use to monitor your Enphase solar system. Check out these intro videos for a quick overview: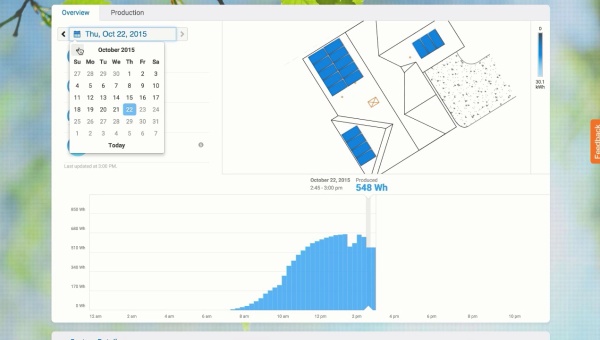 Overview of MyEnlighten
Watch this short video for an introduction to MyEnlighten cloud-based monitoring.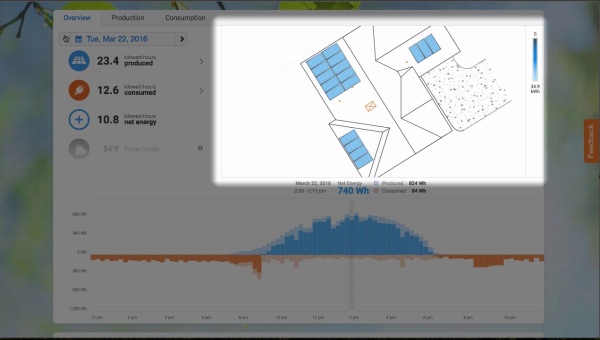 Introduction to Consumption Monitoring
Learn how you can monitor your consumption with MyEnlighten. (Requires installation of optional hardware.)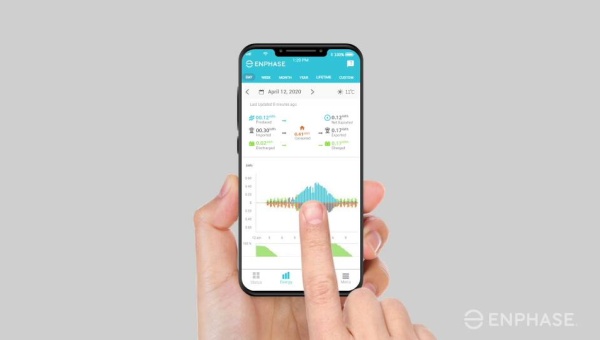 Introduction to the Enlighten mobile app
Watch this video to learn about the app. Visit the App Store or Google play to download it!
If you just bought a home with an Enphase system installed, the process of gaining access to MyEnlighten is a little different than it is for a new installation. Complete the Change of Ownership form to get the process started. After we receive the completed form and payment from you, we'll send you an email to complete your Enlighten account set up.
Here are some common questions about MyEnlighten:
For a full list of help topics, head over to Homeowner Support.